Food Wave and the initiatives for the day of the environment | Milan news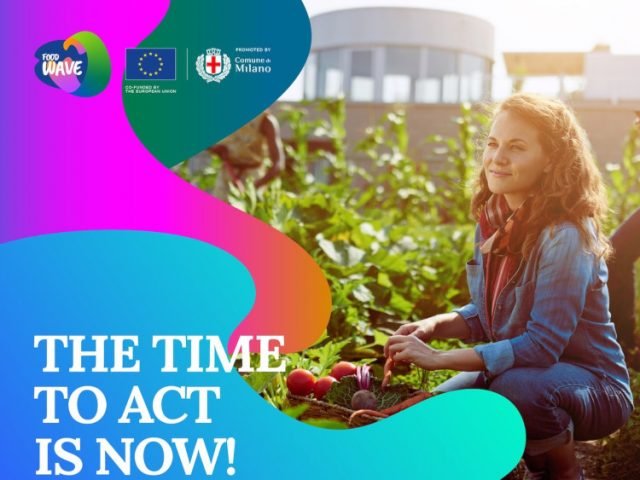 On the occasion of the World Environment Day on June 5, various initiatives are planned that are part of the Food Wave project.
Funded by the European Commission, it aims to create a new alliance between mayors and young people for a green, inclusive and sustainable future and focuses on the importance that sustainable food systems at urban level and the adoption of practices and lifestyles can cover. responsible by boys and girls in mitigating climate change in cities.
The project therefore involves the Municipality, 16 international cities and 13 civil society organizations which include, for Italy, the non-profit organizations ActionAid Italia, ACRA and Mani Tese. Food Wave also makes use of a web platform and a digital campaign that sees the participation of Ambassadors and influencers.
The online challenge scheduled for June 5 is aimed precisely at the latter, which consists of sharing a story or a post that contains advice on respecting the environment starting from their food choices.
For the people of Instagram the meeting point will be the Scalo Lambrate to take part in the photographic walks while, again on Saturday afternoon, the Activism School for under 30 organized by Mani Tese will start with a series of face-to-face meetings aimed at about forty young people to discuss how to find the connections between food, climate and cities, stimulating the search for virtuous solutions for the territory.
The digital event in live streaming of the Food Wave from Milan and Europe will follow on the actions in progress and on those to come as well as two connections with the Municipality of Maribor in Slovenia which will also be present with an information point on the topic of food / clima and with the Municipality of Nea Smyrni in Greece which will involve citizens in the cleaning of an underpass and in the creation of a mural to raise awareness among young people regarding environmental protection and the reduction of plastic consumption.