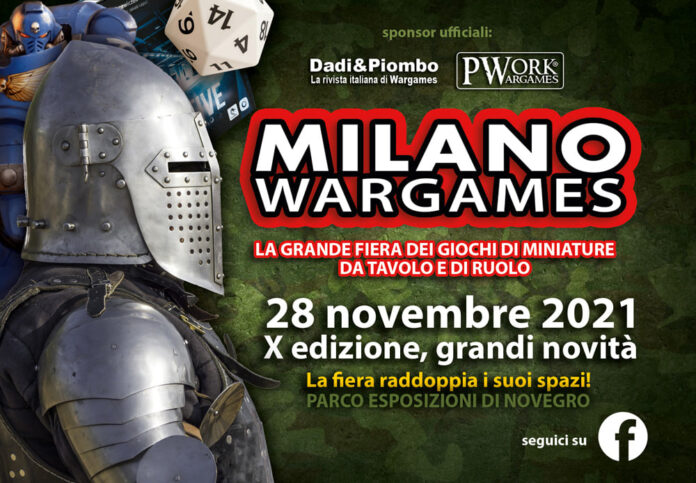 Milano Wargames 2021
Sunday 28th November 2021, from 9:30 to 19:00, at the Novegro Exhibition Park (Milan) in pavilion D, the 10th edition of Milano Wargames, the great annual sales and play event.
Milano Wargames represents a highly anticipated event for all fans of wargames, role-playing games and board games.
At Pavilion D of the Novegro Exhibition Park it will be possible to buy splendid miniatures, new and collectible, attend scenarios from different eras and settings, participate in exciting tournaments and much more.
Given the great successes of the past years, for the edition Milano Wargames 2021 it was decided to give a new impetus to the event by transferring it to a larger environment, the pavilion D, in fact, capable of welcoming new and different scenarios from the world of wargame.
The goal is to make visitors experience an exciting day in a unique and more engaging space.
The event takes place in compliance with the anti Covid-19 regulations and the Green Pass is required.
The entrance ticket has a price of 8 euros + presale rights (reduced 5 euros for military and disabled)
Free admission for children up to 12 years.
Tickets available on this site.