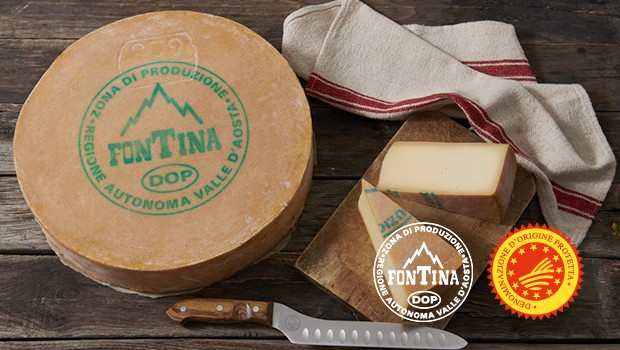 FontinaMi: from 24 to 30 January 2022
FontinaMi is coming from Monday 24 to Sunday 30 January 2022, the promotion initiative conceived by Consortium of Producers and Protection of the Fontina PDO.
On the occasion of the event, the best forms of Fontina DOP d'Alpeggio will land in Milan, in order to let the public discover a product with long traditions and how it can be interpreted in an innovative way to give life to original and gourmet creations.
The presence of 7 Milanese chefs, some of which starred who will offer different dishes for 7 days that will have as main ingredient the best forms of Fontina DOP d'Alpeggio, awarded with the "Modon d'Or 2021", Prize that will be awarded on 6 December 2021.
In different areas of the Lombard capital, FontinaMi will spread the irresistible taste of Fontina PDO among the public.
FontinaMi, in its first edition, can be experienced in a social version thanks to the hashtag #fontinami with whom the protagonists and the public will be able to share photos and stories.
To participate in the event, you will need to reserve your table by contacting the participating clubs.
The restaurants participating in the initiative
CHIC'N QUICK
Via Ascanio Sforza 77 (Navigli area)
Tel. 02 8950 3222
Chef Claudio Sadler(1 Michelin star)
CHUNK
Ripa di Porta Ticinese, 55 (Navigli area)
Tel. 02 8419 4720
Chef Francesco Passalacqua
CIZ CELLAR AND KITCHEN
Viale Premuda, 44 (Risorgimento area)
Tel. 02 2318 9915
Chef Andrea Sconfienza
DANIELCANZIAN RESTAURANT
Via Castelfidardo corner via San Marco (Brera area)
Tel. 02 6379 3837
THE CENTRAL – DANIEL CANZIAN
Via Gian Carlo Castelbarco, 27 (Bocconi area)
Tel. 340 4852861
Chef Daniel Canzian
INNOCENT ESCAPES
Via Privata della Bindellina (Certosa area)
Tel. 02 3300 1882
Chef Tommaso Arrigoni(1 Michelin Star)
REPUBLIC SQUARE
Via Aldo Manuzio, 11 (Repubblica area)
Tel. 02 6269 5105
Chef Matteo Scibilia
MILAN HEAD
Via Abbadesse, 19 (Sondrio area)
Tel. 02 403 5907