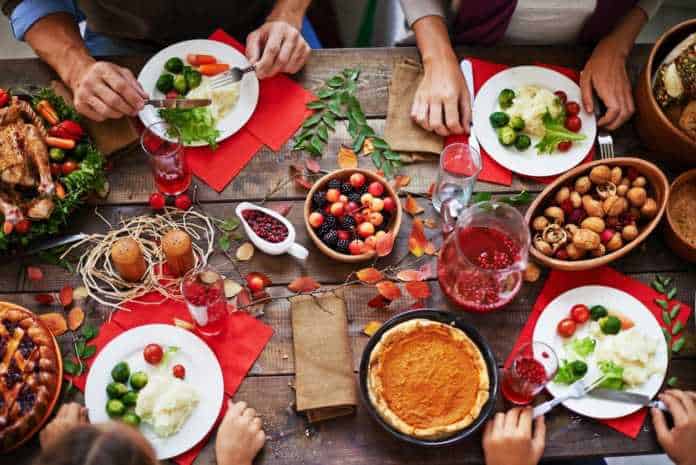 Milan conquers a new themed week and, this time, it will be the turn of food! From 22 to 31 October we return to the restaurant!
Milano restaurant week
On the occasion of the two fairs dedicated to the world of food Tuttofood and HostMilano, the restaurants of the city offer the typical dishes of their cuisine with special fixed-price menus. The cost will vary according to the area and the venue but will range from 20 euros up to over 80. The participating restaurants will be unveiled on 20 October.
The initiative is promoted by "Milano & Partners" with the Milan Monza Brianza Lodi chamber of commerce, confcommercio Milano and Nexi.
The initiative, already in its first edition, demonstrates how the community of restaurateurs – about a hundred operators who have joined the project – confirms itself as one of the sectors more expanding, cutting edge e contemporaries in an international city like Milan, where you can try the most varied types of cuisine.
The world of food increasingly represents one cultural form and experimentation, research and knowledge: the event thus stands as a further piece to the rich offer of Milan, giving the possibility of discover the specificities of the city in a new way precisely through the experience of food e linking restaurants to the soul of the neighborhoods in which they arise.
The ideal journey of the Milan Restaurant Week thus starts from the heart of the city, a few steps from the Duomo and from the famous Milanese theater La Scala, crossing the artistic district of Brera as far as Porta Venezia, bubbly Afro-Milanese queer neighborhood, ea Guastalla, famous for its Baroque-style gardens.
For the youngest you can explore the culinary offerings of areas such as Ticinese and the Navigli, strolling along the banks of the Naviglio Grande and Naviglio Pavese, stopping for a drink or for shopping in the numerous artisan shops; and again the design district, the birthplace of the Fuorisalone in via Tortona e via Savona. Then there is the futuristic district of New door, the lively Isola e Porta Romana, close to the Spanish walls. To these is also added Paolo Sarpi, where the positive example of integration of the Milanese Chinatown stands.
The project also involves less central neighborhoods located south of the city that represent two faces of Milanese history and life: Red Church, born around the Romanesque church of Santa Maria alla Fonte, e Gratosoglio where we find the popular blocks of flats that arose at the time of the economic boom.
For more than a week, all Milanese can book through the platform Milano Restaurant Week a unique dining experience at a Special price, discovering – based on the Milan district and the type of cuisine chosen – i participating restaurants and tasting menus at a fixed price. Four le price ranges provided: 20 euros, 40 euros, 60 euros and over 80 euros
HERE ARE THE RESTAURANTS OF THE INITIATIVE
A' Mare Restaurant: via Santa Tecla 3. Telephone: 391 4549295
hug me: via Anton Giulio Barrili 24. Telephone: 02 82789724
At the Chiossetto Cafè Rastaurant: piazza San Pietro in Gessate. Telephone: 02 39522255
Old Milan Pastry Bar: via Francesco Reina 14. Telephone: 02 70126536
Batticör: via Fara 41. Telephone: 02 35403540
Cantun Bakery & Bistrot: viale Severino Boezio 2. Telephone: 02 39284195
Coca-Cola [email protected]: via Tortona
Cood – Cocktails and Beef: via Lecco 1. Telephone: 02 8277025
Diana Garden Bar & Restaurant: viale Piave 42. Telephone: 02 20582081
Divine Piadina – Bistrot Joke: viale Abruzzi 21. Telephone: 02 36557526
Don Raffaele: via Roncaglia 3. Telephone: 02 48006629
Don Salvatore – Pizzaiuolo and innkeeper: via Ruggero di Lauria 1. Telephone: 02 34536085
Donna Titina: via Principe Eugenio 15. Telephone: 02 3494239
Dry Aged: via Cesare da Sesto 1. Telephone: 02 58107932
Fashion Cafè: via San Marco 1. Telephone: 02 6572021
Fishbar de Milan: via Montebello 7. Telephone: 02 62087748
Torcinelli brothers: Corso di Porta Vigentina 38. Telephone: 375 5336156
Gennaro Esposito Milan: via della Commenda 43. Telephone: 02 49463277
Jade Garden: via Palazzo Reale 5. Telephone: 02 8053891
Gnoccheria The Right Meal: via Bruno Cesana 10. Telephone: 02 2822744
Hosteria: via Antonio Stoppani 9. Telephone: 02 29531245
The Priscio: via Santa Tecla 5. Telephone: 391 4549295
Impossible: via Vittor Pisani 12 – Telephone: 331 2105422
Together: via Giovanni Rasori 12. Telephone: 391 7182416
La Colubrina: via Felice Casati 5. Telephone: 02 29518427
The cuisine of the mibabbo: via Lazzaro Papi 3. Telephone: 02 45488997
Lars Milan: via Giovanni Enrico Pestalozzi 4. Telephone: 02 8136016
Li Mastri (Belli, Good, Cilento): via Alessandro Volta 11. Telephone: 346 3392226
Linearetta – Osteria minima: via Foppa 4. Telephone: 345 7281343
Linfa – Eat Different: via Bergognone 24. Telephone: 02 47709236
Breton House: via Giulio Cesare Procaccini 69. Telephone: 02 23054303
Mama Burger: Via Agnello, 18. Telephone: 349 9028046
Mamajuana Restaurante: via Ripamonti 21. Telephone: 02 32960815/338 8683223
Mammarà Bistrot: via Vincenzo Viviani 8. Telephone: 02 36517928
Mar is good taste: via Colonnetta 5. Telephone: 02 5461727
Sea in Pasta: via Giuseppe Codara 1. Telephone: 349 6001281
Mieru Mieru: via Magolfa 14. Telephone: 391 4230173
Tavern of the Train: via San Gregorio 46. Telephone: 02 6700479
Osteria della Conca Fallata: via della Chiesa Rossa 113. Telephone: 02 89511530
Pastry shop Adolfo Stefanelli: viale Premuda 12. Telephone: 02 36799016
Pianodue – Eataly Milano Smeraldo: piazza XXV Aprile. Telephone: 344 0438678
Pizza & Cuisine – Eataly Milano Smeraldo: piazza XXV Aprile. Telephone: 02 49497301
Il Salotto Restaurant: Vittorio Emanuele II gallery. Telephone: 02 86461354
Al Pesciolino Restaurant: via Giovanni da Procida 27. Telephone: 339 7687669
All'Origine Restaurant: via Alfonso Lamarmora 36. Telephone: 02 5464312
Alla Cadrega Restaurant: via Vincenzo Viviani 2. Telephone: 02 67382931
Belé restaurant: via Angelo Fumagalli 3. Telephone: 02 36642933
Ristorante Maya: via Ascanio Sforza, 41. Telephone: 02 58105168
Ristorante PanEvo: piazza della Repubblica 20. Telephone: 02 63364001
Risoelatte restaurant: via Manfredo Camperio 6. Telephone: 02 39831040
Rossopomodoro Molino delle Armi: via Molino delle Armi 47. Telephone: 02 89401333
San Lorenzo Osteria Bistot: via Pio IV 1, Columns of San Lorenzo. Telephone: 02 36533482
Sapori Solari Cocktail Bistrot: via Antonio Stoppani 11. Telephone: 02 36513702
Solar Flavors Delicatessen: via Sofonisba Anguissola 54. Telefono: 02 36510020
Seven Urban Kitchen: via dell'Orso 2. Telephone: 02 89092660
Sfizio by Eataly: piazza Fontana 3. Telephone: 327 3190623
Silene Bar & Restaurant: Via Caldera 3. Telephone: 02 915221
Sophia's Restaurant: Corso Sempione 95. Telephone: 02 31818855
Soulgreen: piazzale Principessa Clotilde, after via Vespucci. Telephone: 02 62695162
Test: via Monte Napoleone. Phone: 320 2648024
Historical Tradition Rotisserie since 1988: via Lazzaro Palazzi 5. Telephone: 02 33296908
Tripburger: via Emilio Cornalia 8. Telephone: 02 66710285
A place in Milan: via private Cuccagna 2/4. Telephone: 02 5457785
Veganfruttarian: via Ignazio Ciaia 4. Telephone: 345 1435920
Vivo – Moscow: via Statuto 16. Telephone: 378 3025797
Vivo City Life: piazza Tre Torri. Phone: 333 8827511
Würsteria 11 Milano Colonne: via Urbano III. Telephone: 02 39462007
XIin Fuji 25: Corso Monforte 25. Telephone: 366 8016183
Baby Ramen: via Solferino 48. Telephone: 02 36799000
Zero Milan: Corso Magenta 87. Telephone: 02 45474733
---
READ ALSO: HALLOWEEN MILAN ALL THE EVENTS NOT TO BE MISSED