Google goes down hard this evening and announces well six new features that within the next few days will be included in as many of its applications: the news, in fact, concern Android but specifically concerning Google Chrome Password Checkup, Google Maps, Android Auto, Google TalkBack, Google Assistant and Google Messages.
Password Checkup integrated within Android
Nothing new in an absolute sense because the Password Checkup it has already existed for a while within Google Chrome for computers but now it is integrated directly into Android, from version 9 Pie upwards, thus completing what is offered by the mobile version. From now on, in fact, Password Checkup will check the passwords every time one is entered into any smartphone application using the Google auto-complete function with a list of compromised passwords, so as to notify the user should there be a feedback so that he can check and modify it.
Message scheduling for Google Messages
Message scheduling finally comes within Google Messages, which now allows you to schedule sending by setting time and date: just write the message, then press and hold the send key and here select the time and date in which to send the message, provided you have a smartphone with at least Android 7 Nougat.
New gestures and functions for Google Talkback
Google, says it, has worked closely with blind and visually impaired communities on this renewal of Google TalkBack to incorporate the most requested features, including: more intuitive gestures, a unified menu, a new menu for reading control and various other features.
New actions with Google Assistant on the lock screen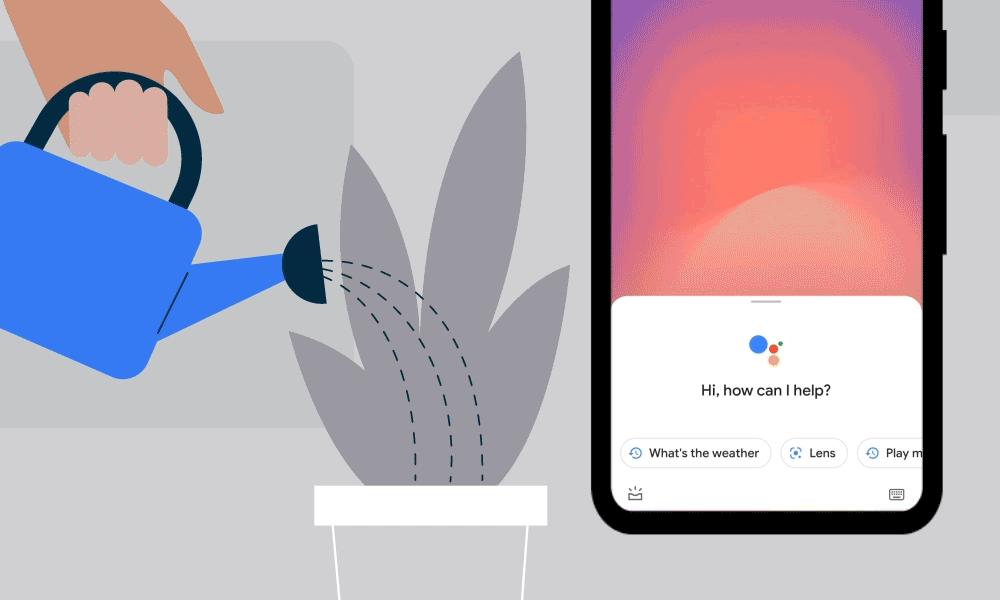 Finally, and here it would take 5 minutes of applause for Google, Google Assistant is capable of performing multiple tasks on the lock screen without requiring the smartphone to be unlocked. With the update announced this evening, Google Assistant is able to set alarms, play music, send text messages and make calls using only the voice and not requiring the device to be unlocked. Just enable personal lock screen results in Google Assistant settings to be able to use these new features.
Dark mode for Google Maps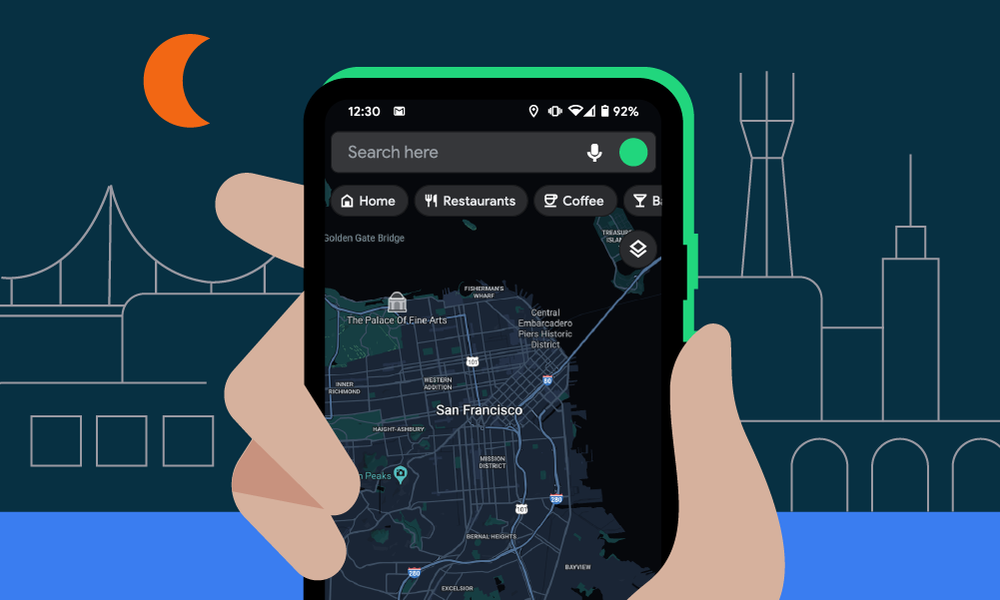 And with this other novelty we risk going to 10 minutes of applause for Google. Seriously, Dark Mode is finally official for Google Maps: from tonight you can select it from the application settings, where now you can choose between dark, light and system theme.
New features for Android Auto: wallpapers, shortcuts and games

We've had a big taste of it in the past few weeks, but all of it was only announced tonight by Google for Android Auto. Now, therefore, Android Auto supports the customization of the background, with the possibility to choose among the many inspired by cars, it integrates voice-activated games, such as quiz and "Jeopardy!", To distract yourself during long journeys, allows you to customize the home through shortcuts so as to quickly launch contacts, weather forecasts, thermostat adjustment and other things, it supports multi-window to use Google Maps and music controls at the same time and, finally, it adds a kind of parental control to set a view with an eye for privacy so as to have full control over what is shown on the display.
---
Important Alert
Dear reader.
I hope you are in health and well.
I offer you important instructions regarding this article
We only want readers to access information quickly and easily using other multilingual content, rather than information only available in a specific language.
We always respect the copyright of the author's content and always include
the original link of the Source Article , and if the author does not agree, leave the report below the article, the article will be edited or deleted at the author's request. Thank you so much! Warm greetings!
---
.
Source link
https://www.tuttoandroid.net/news/2021/02/23/sei-nuove-funzioni-android-871661/