An incredibly rare coin, practically not available on the most classic channels. A piece of history.
The world of collecting it does not always confront us with "pieces" with a fairly common history. Coins or banknotes that come from the last century, from a few decades ago, all in all a fairly recent period. Sometimes, the collector's eyes fall up coins practically impossible to find, but which carry with them a story suspended between charm and suggestion. The Pontifical Lyre is above all an incredible toric relic.
The history of this coin can be said in 1588 when the Papal State begins production of own coins. We are at the time of Pope Sixtus V. The unification of Italy will give the decisive push to this tradition, and in fact to the history of the State of the Church. The Pontifical Lira. The coin we are going to examine is considered the most precious among those of the Lira circulating in the Pope's State. Substitute of the more classic shield, the events that lead to the minting of this coin are to be found in those same stories that characterized the facts and events that characterized a certain period historical.
Papal Lira: here is which version, today it is worth more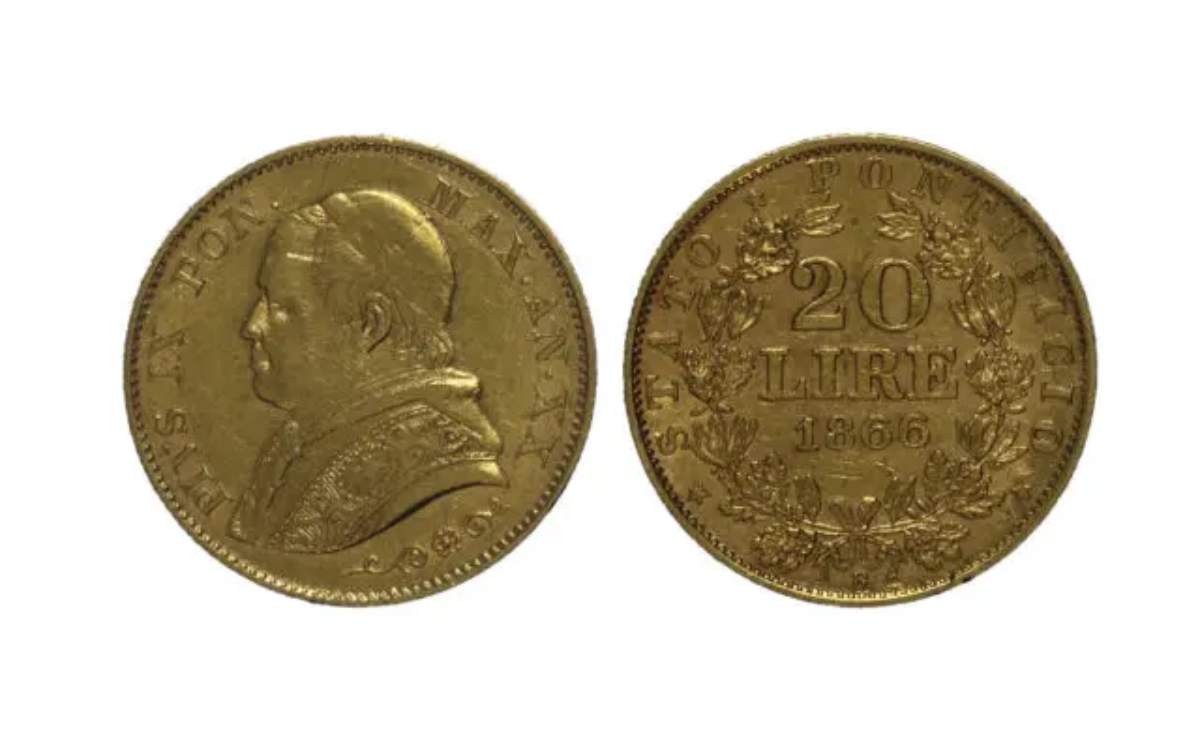 We are in a time where the strong social tensions lead to the foundation of the Roman Republic with the subsequent escape of the Pope from his own state. Only the help and protection of Napoleon III will allow the pontiff to return to Rome and sit on his throne again. From that moment on, everything will be different. The most rigid climate, and it is in this phase that the Papal Lira makes its debut, piece, today, absolutely unique.
READ ALSO >>> The old lira highly sought after by collectors: it is rarer than the others, but if you have it
Let's talk about a coin he saw its face value expressed in 20 lire, the weight is equal to 6.54 grams. On one side we find a bust of Pope Pius IX, with the inscription PIVS IX PON. MAX. AN. XX. On the other hand, however, we find the engraving with the value and date of minting of the coin with the words Papal State. The value of the exceptional coin in question today can be estimated between 450 and 1080 euros. The fluctuation in the value of the currency it is mainly given by the various conditions in which it can be found. The state of conservation, as always in these cases, is of fundamental importance.
Coins Pontifical Lira glorious history worth thousands euros