The workout that Italy and Austria should have played on the Wembley field, on the eve of the match valid for the round of 16, will no longer be able to take place. In fact, UEFA has made it known that the two opposing teams in London will not be able to carry out the session for not "Overload the ground".
Wembley has already hosted three group matches, or those that saw England go to the next round as before their group, therefore it will host Italy-Austria and in addition the two semi-finals and the Euro2020 final scheduled for July
Not only that, given that together with this long-defined square, Wembley will host another England match, the classic match against Germany originally scheduled in Dublin before Ireland's renunciation of hosting the currently underway European Championships.
For this reason, Italy will train directly in Coverciano on Friday morning, and then leave Florence for the British capital. Training at a facility other than Wembley initially seemed possible, but the hypothesis was quickly ruled out.
Only on Friday evening Italy will go to Wembley for a few minutes in order to make contact with the pitch and the stadium, and then immediately hold the press conference of coach Roberto Mancini and Leonardo Bonucci.
Only three days will separate the challenge of Italy from that of England, scheduled for 29 June: on 6, 7 and 11 July, instead, the two semifinals and the final will be scheduled in the stadium that by far has the highest charm in all. Europe and the one with the major races held in this Euro2020.
OMNISPORT | 24-06-2021 19:00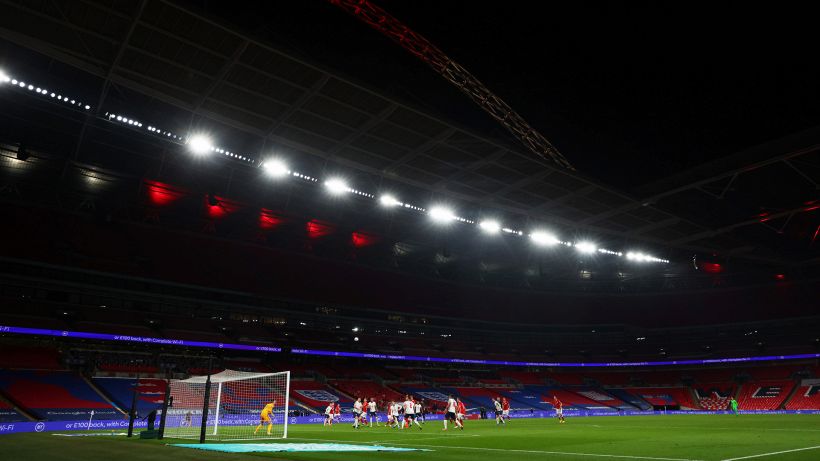 Fonte: Getty Images