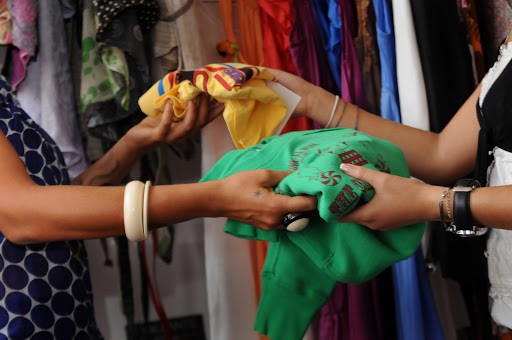 SwappaMi: the first hub in Milan where money is not used, but clothes, books and other objects are traded.
Bartering is not an outdated form of commerce! To prove this, the birth of SwappaMi: the first shop in Milan where no money is needed, but it is possible to exchange various types of objects, from books to clothes.
The hub will open on July 1st in Corso Buenos Aires (street number 23) and on July 8th in Ripa di Porta Ticinese (street number 93).
All this was possible thanks to a municipal announcement that Swapush, the app designed to exchange articles of various kinds online, has carried on together with the Benedetto Marcello Social Street, which arises "The goal of socializing with the neighbors of one's own street of residence in order to establish a bond, share needs, exchange professionalism, knowledge, carry out collective projects of common interest and thus reap all the benefits deriving from greater social interaction".
In view of the inauguration, several objects have already been collected thanks to word of mouth on social networks.
The aim of the project is to create a place for meeting and aggregation, but also to give new life to objects that would otherwise no longer be used, thus favoring the circular economy.
"You can bring us anything you don't use – explain the managers of SwappaMi – and we will give you the pills in exchange, our virtual currency, which you can use to take whatever you like, all strictly online by downloading the Swapush app. "
Customers will then be able to bring something they no longer use into the store – clearly in good condition – and walk away with something else.
Furthermore, the day of the opening will be there "A beautiful tribute" for new members.