As in 2020, it stops against Rafael Nadal the path of Jannik Sinner al Roland Garros. The South Tyrolean number 19 in the world, in fact, was beaten quite clearly by the Spanish champion for 7-5, 6-3, 6-0, a heavy score that closely follows the 7-6, 6-4, 6-1 remedied by the blue in last year's edition.
Despite being underdeveloped by the prediction, Sinner starts better than the Majorcan who, surprised by his rival and less insightful than usual, is broken twice, finding himself even under 4-5 in the first set. Here unfortunately, although he can take advantage of his own serve, the Italian does not close the partial by putting Nadal back into play who, taking advantage of the sudden debacle Sinner, raises the level of his game and forcefully overturns the set.
Badly lost the great chance to turn the match in his favor, the student of Riccardo Piatti he suffers from the 7-5 remedied after an hour of play and in the first games of the second set he leaves the field and inertia to Nadal who quickly flies to 4-0 before facing the vehement return of his rival. With a surge of pride, in fact, the South Tyrolean makes his three consecutive games returning in the wake of the Iberian who, however, at 4-3, finds himself snatching the joke from Sinner and then closing 6-3.
In the third set the young Italian tennis player, lacking the bite and the conviction necessary to try to reopen the practice, makes himself overwhelm by a determined and very sure Nadal of his means, relentless in inflicting an eloquent 6-0 on the native of San Candido and thus for the fifteenth time in his career to snatch the pass for the quarterfinals in the Parisian Grand Slam.
Instead, Jannik Sinner comes out with his head down from the tournament, whose elimination is equal to that remedied a few hours earlier by Musetti versus Djokovic.
It therefore remains the only one Matteo Berrettini to represent the Italy of tennis at Roland Garros: the Roman, taking advantage of the flat rate of Federer, in the quarter-finals he will try to avenge the Carrarese by facing the Serbian number one in the world.
OMNISPORT | 07-06-2021 20:07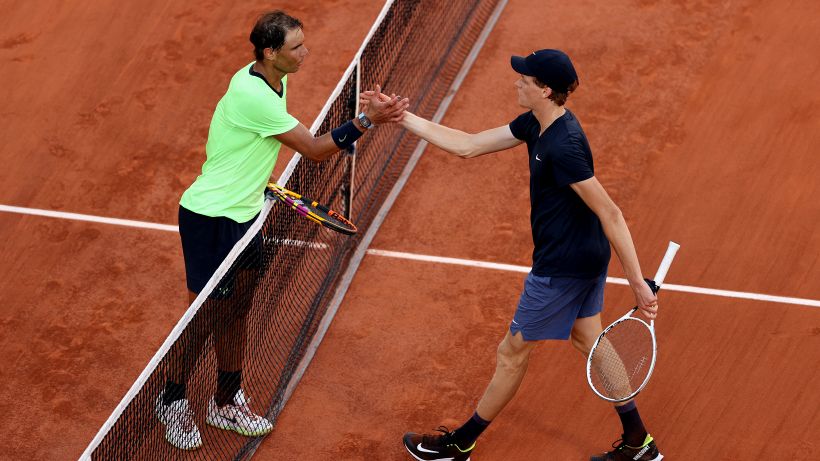 Fonte: Getty Images