Coronavirus in Italy, the Civil Protection bulletin (May 17)
The bulletin of May 17
Today, May 17, I'm 3.455 Coronavirus infections in Italy against the 5.753 of yesterday and 6.659 of the day before. The total of cases rises to 4.162.576. The victims in the last 24 hours are 140 against 93 yesterday and 136 of the day before. Deaths, since the beginning of the pandemic, are in all 124.296, according to the latest bulletin of the Ministry of Health and Civil Protection. The currently positive today are 322.891, yesterday 328.882.
The situation in hospitals
I'm 12.024 people hospitalized against the 12.134 of yesterday (-110) while in intensive care they are still found 1.754 patients (yesterday 1.779, -25). The daily entrances to resuscitation are 69 against the 60 of yesterday and 63 of the day before. The healed and the discharged are in everything 3.715.389 (yesterday 3.706.084, +9.305); in home isolation, however, they are found 309.113 people (yesterday 314.969).
Swabs and positivity rate
On the last day they were executed 118.924 tampons against the 202.573 of yesterday and 292.686 of the day before. The total of tests performed so far is 63.021.591. The positivity rate today is at 2,9 percent against 2,8 yesterday (therefore +0,1).
Yesterday and today
Severity index
Last 10 days
The positives at Covid-19 Region by Region
Here is the data on people currently positive for Coronavirus region by region
Graphics by Vincenzo Monaco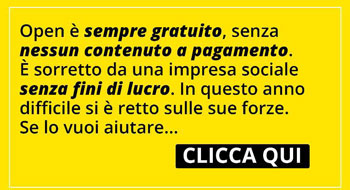 Read also: