Dancing with the Stars: Milly Carlucci in crisis, third episode at risk. The case of Mietta continues to be discussed and the controversy shows no sign of abating
It is without a doubt the most troubled edition of Dancing with the Stars. After just two episodes, the Rai 1 show conceived and conducted by Milly Carlucci runs the risk, to date quite concrete, of clamorously closing its doors. It all started last Saturday when the 'Mietta case'. The famous Apulian singer, included among the participants as a dancer, gave up due to the positive Covid-19 positive. Nothing very serious, until it became known that Mietta has not yet undergone the vaccination program.
As she herself confirmed in a controversial post published on Instagram in which he stated that he had not yet been able to get vaccinated for health reasons. A patch that did worse than the hole, as they say. The well-known virologist Roberto Burioni, backed by a consistent media offensive, harshly attacked the singer inviting her to inoculate the two doses of vaccine as soon as possible. Despite everything, the second episode of Dancing with the Stars it went on the air regularly, obtaining, as usual, very important percentage of audiences. The tension, however, is still cut with the knife both in the staff and in the production.
Also because immediately after the positivity of Mietta Milly Carlucci and her collaborators were reached by another news that is anything but pleasant: Memo Remigi, historical singer author of great successes in the 70s and 80s and competitor of Dancing with the stars , was expected on Monday afternoon as a guest on the afternoon program of Rai1, Today is another day, but was forced to forfeit. The reason would be linked to the quarantine regime in progress after returning to a tracking which, however, does not concern Mietta.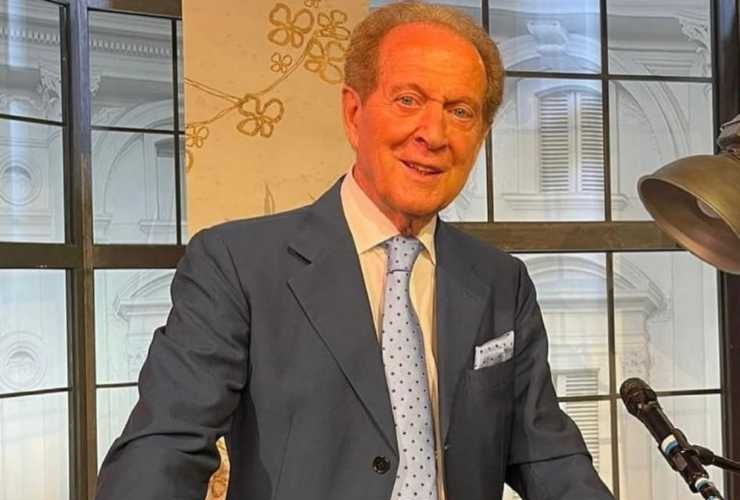 A real cold shower for the Saturday night show which at this point seriously risks not being able to air next Saturday, October 30th. Covid therefore continues to circulate and it seems, among other things, that a person who came into contact with Memo Remigi has tested positive for the virus. Fortunately, the elderly Milanese author is well and has no symptoms, but his possible positivity puts into question the smooth running of the program. More will be known in the next few hours.