In 6th day of the First Phase – Single "Italian" round of the TIMVISION Primavera 1 Championship – "Giacinto Facchetti" Trophy 2021/2022 l'AS Roma of the technician Alberto De Rossi face theEmpoli FC of the technician Antonio Buscè.
Follows the event for VoceGialloRossa.it, live on television on Sportitalia, Danilo Be.
TABLE
TIMVISION Primavera 1 Championship – "Giacinto Facchetti" Trophy 2021/2022 | First Phase – Single Round "all'italiana" | 6th Day
Sunday 24 October 2021 – 11:00 am
Tre Fontane Esedra Destra Stadium in Rome (RM)
AS Roma vs Empoli FC 2-2 (20 'Volpato, 37' rig., 77 'ref. Degli Innocenti, 55' Persson)
AS ROMA (3-4-1-2) : Mastrantonio; Ndiaye, Morichelli, Keramitsis (84 'Tahirovic); Louakima (66 'D'Alessio), Di Bartolo, Faticanti, Rocchetti (72' Falasca); Volpato (84 'Cherubini); Voelkerling Persson, Koffi (46 'Pagano)
Available: Berti, Baldi, Dicorato, Ngingi, Bianchino, Vetkal, Liburdi.
All.: De Rossi.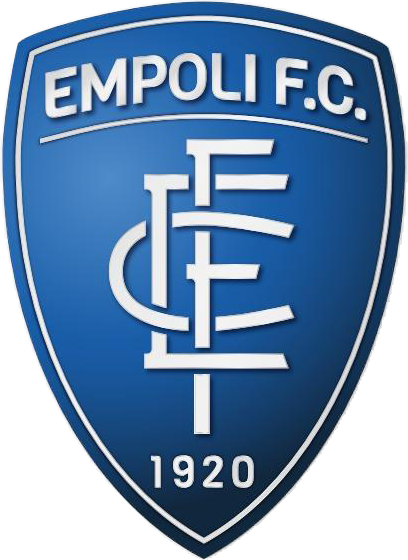 EMPOLI FC (4-3-1-2): Hvalič; Boli (76 'Morelli), Pezzola, Evangelisti, Rizza; Bonassi (46 'Fazzini), Degli Innocenti, Ignacchiti; Baldanzi; Ekong (73 'Logrieco), Villa (63' Magazzu).
Available: Biagini, Fontanelli, Rossi, Toccafondi, Guarino, Heimisson, Renzi, Indragoli.
All.: Buscè.
Referee: Mr. Gabriele Scatena of Avezzano.
Assistant 1: Mr. Andrea Nasti from Naples.
Assistant 2: Mr. Amedeo Fine of Battipaglia.
Ammonites: Di Bartolo, Keramitsis, Morichelli, Faticanti, Magazzu
Expelled:
Spectators: nd.
SECOND HALF
90 '+ 5' – End the match
90'+3′ – He tries from distance Faticanti, with a shot that finds Hvalic's response.
90 '- Five minutes of recovery granted.
87′ – We try Morichelli, who remained in offensive projection tries a header, but ends up high.
84′ – Double change in Rome: Tahirovic and Cherubini for Keramitsis and Volpato.
81′ – Remedies a yellow card Magazzu, who lands on the left out Falasca.
77 '- GOAL EMPOLI! As in the first half: Mastrantonio senses the corner, but fails to save the penalty beaten by Degli Innocenti.
76 '- Penalty kick for Empoli: Falasca's handball was punished, but he was probably out of the area.
73′ – Logrieco and Morelli for Ekong and Boli in Empoli.
72′ – Falasca takes the place of Rocchetti in Rome.
69′ – Test the penetration from the right Ekong, but comes another big closure of Ndiaye.
66′ – Louakima comes out with cramps, D'Alessio enters in his place.
63′ – Magazzu for Villa nell'Empoli.
61′ – Empoli beat the punishment badly, with Baldanzi attempting a left that ends very high.
60′ – Another yellow card for Roma, remedied by Faticanti for a foul on the opponent's trocar.
55 '- GOOOOOOOOL ROME! The Giallorossi are back forward, with Persson being fished in depth and with a powerful right-footer he beats Hvalic.
54′ – First yellow for Empoli too: Ignacchiti remedies it.
51′ – Another yellow for Roma arrives: Morichelli takes it for a foul in high blood pressure.
48′ – Roma conquers the first corner of the second half, but on the developments of the corner Morichelli commits a foul in attack.
46′ – The second half begins with changes: Pagano for Koffi in Roma, Fazzini for Bonassi.
FIRST HALF
45 '+ 1' – The first half ends.
45′ – Granted a minute of recovery.
41′ – Empoli is still dangerous, with Bonassi towering over Rocchetti, but sending out.
37 '- GOAL EMPOLI! Mastrantonio senses, but fails to parry Degli Innocenti's penalty.
36 '- Penalty kick for Empoli. Ignacchiti is landed in the area by Faticanti.
34′ – Yellow for Keramitsis, who stops Ekong on the restart.
33′ – Persson, caught in the area, turns and tries to finish, but is weak.
29′ – Restart managed very badly by Roma, which wastes a very interesting three against two.
28′ – Ekong escapes to Keramitsis on the right, but Ndiaye arrives on time to close. On the developments of the corner Boli tries, but sends high.
22′ – Volpato tries to fish Koffi vertically, but the ball is too long.
20 '- GOOOOOOOL OF ROME! Great play by Persson, who from the left bypasses the opposing defender and verticalizes for Volpato, who punishes the opposing goalkeeper at the near post with his left.
17′ – Roma tries a good offensive plot, with Koffi being caught in the area, unable to shoot and turning for Persson, but his position is irregular.
15′ – Try the volley Louakima, but the conclusion does not worry the opposing goalkeeper.
13′ – Thrill for Roma, with Empoli trying from a distance, with a diagonal that ends just outside.
11′ – Roma tries, with a cross on which Pezzola is not very precise and apprehends his goalkeeper.
9′ – Degli Innocenti beats the punishment, but Keramitsis manages to dampen towards Mastrantonio.
8′ – Roma loses a poisonous ball on the trocar and Di Bartolo is forced to knock out the opponent and takes the yellow. Interesting punishment for the Tuscans.
4′ – Empoli tries the first offensive sortie, with Ekong who, caught in the area, is unable to free himself.
2′ – Louakima tries to cross from the right, but the cross is collected comfortably by the opposing goalkeeper.
1′ – Empoli beats the kick-off of the match.