Rome, Campidoglio: additional funds disbursed for maintenance of nests and childhood
With specific amounts for outdoor education.
(Front News Page) | Thursday 08 July 2021
(First Page News)
Thursday 08 July 2021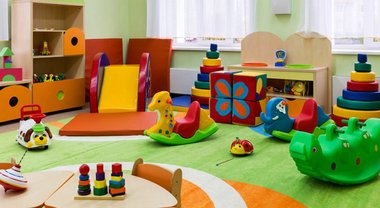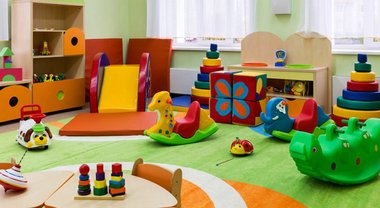 Roma
–

08 Jul 2021 (First News Page)

With specific amounts for outdoor education.
The Campidoglio has provided the Municipalities with additional funds for maintenance interventions and technical-regulatory adaptation of infant-toddler centers and preschools, part of which aimed at creating areas dedicated to 'outdoor education'.
At the disposal of the municipalities, therefore, 5 million euros for kindergartens and 1 million for infant-toddler centers, of which at least 100 thousand euros per town hall for interventions on outdoor spaces for teaching, with architectural projects created by the Department of Educational Services and Schools of Rome Capital, which will agree with the Municipalities the most suitable locations according to the needs expressed by the territorial structures.
Each municipality will therefore be able to allocate the funds, already assigned and spendable, in addition to the interventions related to the technical-regulatory adaptation of the complexes, also to the creation of outdoor areas redesigned specifically with a view to outdoor education in at least one nursery and one kindergarten in the area of ​​competence.
With these funds, the Administration strengthens the innovative path of requalification and redesign of the external areas of its services, from a pedagogical point of view, which has already begun with the specific training of personnel on outdoor education and continued with the ongoing redevelopment project. of the games present in the educational facilities of Roma Capitale in collaboration with the Department of the Environment.
"We have seen during this year how important it is for our children to have outdoor activities. With these funds we want to give our schools a further opportunity to equip themselves with spaces designed for specific educational activities ", declares the mayor of Rome Virginia Raggi. "Outdoor education represents an important and innovative educational approach. We are carrying out this project line and with the disbursement of these funds we wanted to give a strong signal, offering the Municipalities further possibilities for the arrangement of the external areas of the infant-toddler centers and preschools in which children can have educational and didactic experiences. important ", says Veronica Mammì, councilor for Person, School and Solidarity Community.
REPRODUCTION RESERVED © Copyright Prima Pagina News
nursery schools
Metropolitan City of Rome Capital
funds
maintenance
outdoor education
PPN
Front Page News
nursery schools
Veronica Mammì Councilor for Social Policies for Rome Capital
Please enable JavaScript to view the comments powered by Disqus.