Berrettini makes history at Wimbledon and confirms himself as an atypical (and underrated) Italian tennis player
He goes to the semifinals like Pietrangeli in 60. He knows how to resist when the shots don't come in. He keeps his focus and makes history despite not being as acclaimed as Sinner and Musetti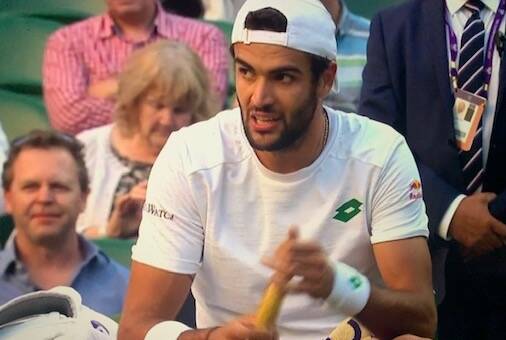 Italy remains in London also in tennis. At least until Friday. Matteo Berrettini conquers a historic milestone: the semifinals at Wimbledon. Before him, only a certain Nicola Pietrangeli had succeeded in 1960. For Berrettini it is the second semifinal in a Grand Slam: the first two years ago at the US Open, he lost to Nadal. The Italian has just won the Queen's tournament, always on the grass. He is the strongest Italian tennis player but also the most underestimated media player compared to the treatment received for months by Sinner and Musetti.
Berrettini beat Canadian Auger Aliassime in four sets. Game in which the Roman tennis player did not play his best tennis. Rather. He was so wrong. At one point – a very strange feeling for Berrettini – he seemed almost the classic Italian tennis player consumed by emotion. Almost, because Matthew never goes into a rage. It does not waste energy. He is always on the spot, very polite, not at all pompous. And in the end it was rewarded.
He started well, he won the first set almost easily. Then an empty pass in the second, down 3-1. At that point, however, he recovered and at 4-3 he had three balls for 5-3. The game, however, is turned. The 20-year-old Canadian stopped making free mistakes, entered the match, extended the exchanges and won more and more. While Matteo has taken his own alley of torments, he has missed simple blows for him. And he clung with all his might to the service. He held game after game in the third, waiting for a coup de grace that never came. Rather. It was he who snatched the serve from his opponent and won the third set.
Rocket start in the fourth, immediately break. And 63 final. Victory at the first matchpoint.
Napolista ilnapolista © reserved reproduction